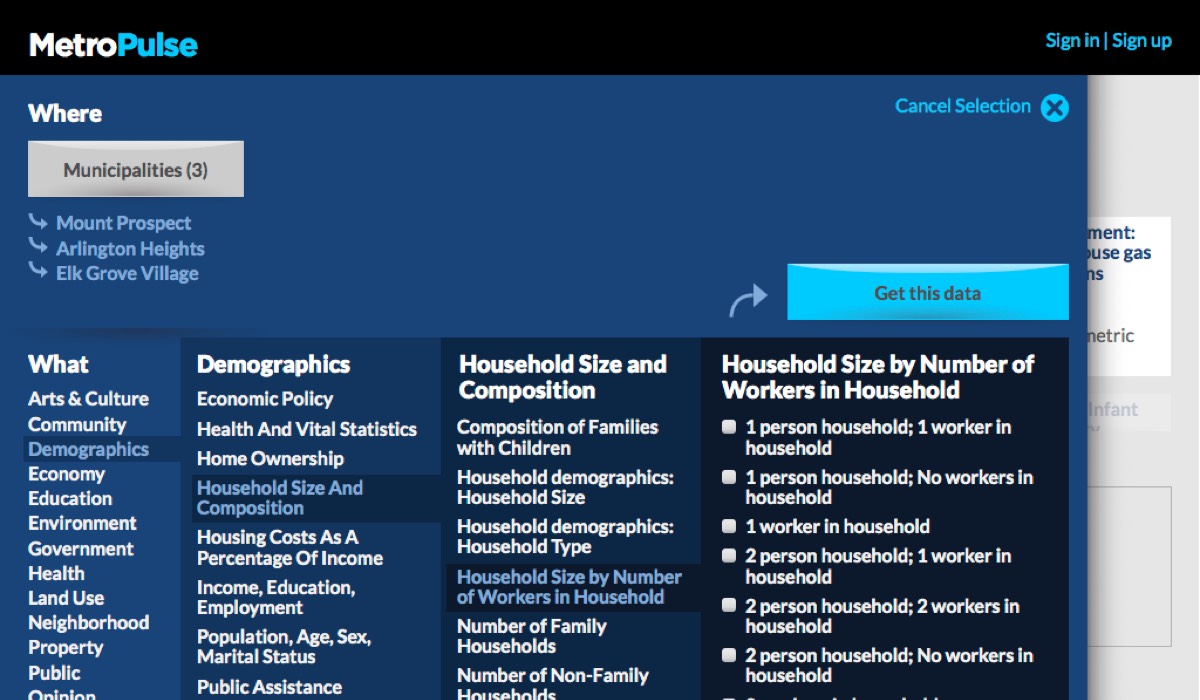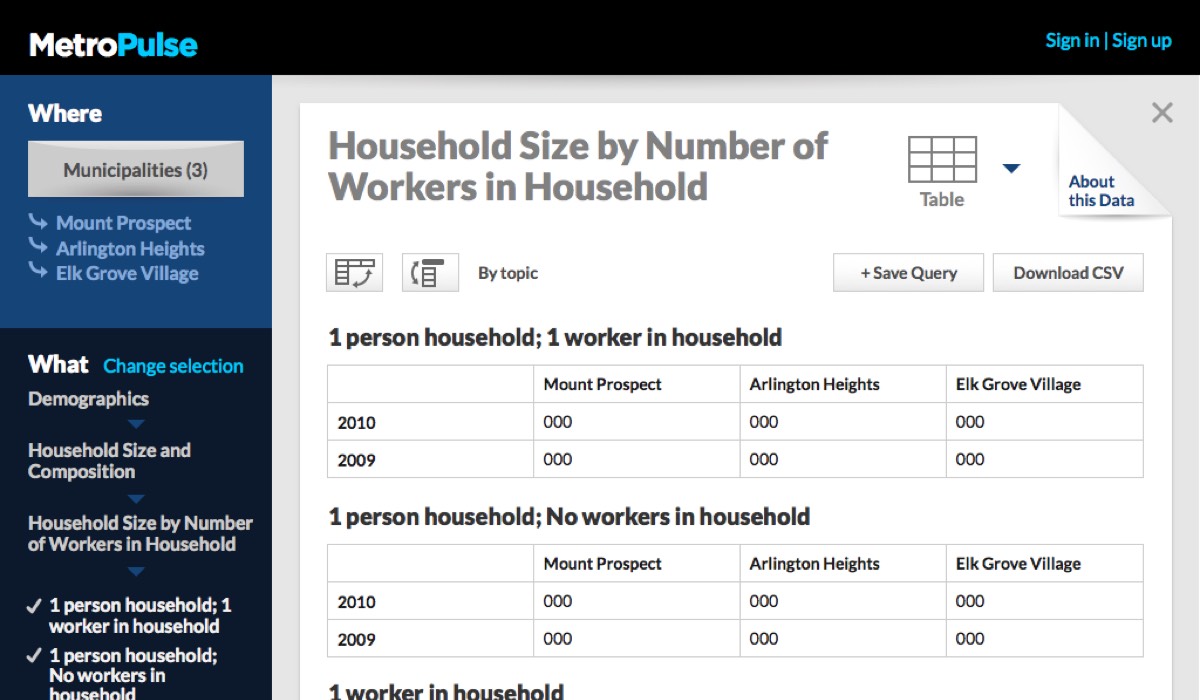 CMAP
MetroPulse Public Data Browser:
Making a complex dataset into a powerful tool
The Chicago Metropolitan Agency for Planning offers community managers and planners a rich set of demographic and historical data to help guide the future of their communities.
A UX designer who had transitioned off the project had done a lot of valuable research that helped us focus our user base, and working with CMAP's own community advocate, I led the design of an interface that focused the potentially overwhelming complexity of the dataset into easy-to-understand patterns and idioms. A highly spatialized UI makes navigation intuitive and state changes easy to follow.